Buy Powerful
10Gbps RDP


at more affordable cost.

Buy cheap 10Gbps admin RDP with rdp full admin access on one of our massive & powerful servers at private space inside a datacenter.

Download your desired content in a blink of an eye! With 10Gbps plans:
4GB RDP – 6GB RDP – 8GB RDP – 16GB RDP

Start from $26.99/mo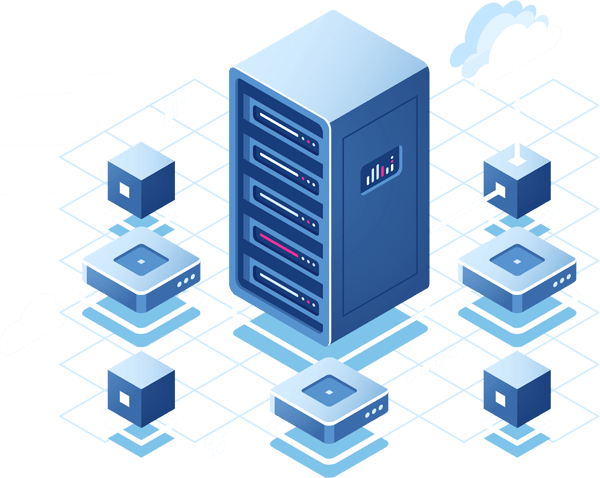 Buy Powerful 10Gbps RDP in the cloud
The best and cheapest 10Gbps Windows VPS. RDP full admin access and ready-to-use 10Gbps Remote Desktop.
Remote Desktop is available by default – Dedicated & Private IPv4 – Full Administrator Account & Permissions – 24/7 Online & Available Windows VPS – 99.95% Uptime Guaranteed – VNC Console & VPS Control Panel Available – best place to buy RDP
Plans &Pricing
_ _ _
4GB RDP (10Gbps)
Individual User
RAM:

4GB DDR4

CPU:

2 CPU vCore

STORAGE:

50GB SSD NVMe

BANDWIDTH:

10Gbit/2000GB

Windows Server 2012/2016/2019

Full-featured Remote Desktop (RDP)

Full Admin/Dedicated Access
6GB RDP (10Gbps)
Memory Boost
RAM:

6GB DDR4

CPU:

2 CPU vCore

STORAGE:

75GB SSD NVMe

BANDWIDTH:

10Gbit/3000GB

Windows Server 2012/2016/2019

Full-featured Remote Desktop (RDP)

Full Admin/Dedicated Access
8GB RDP (10Gbps)
Best Value - Pro Network
RAM:

8GB DDR4

CPU:

4 CPU vCore

STORAGE:

100GB SSD NVMe

BANDWIDTH:

10Gbit/5000GB

Windows Server 2012/2016/2019

Full-featured Remote Desktop (RDP)

Full Admin/Dedicated Access
16GB RDP (10Gbps)
Business Big Box
RAM:

16GB DDR4

CPU:

6 CPU vCore

STORAGE:

150GB SSD NVMe

BANDWIDTH:

10Gbit/7500GB

Windows Server 2012/2016/2019

Full-featured Remote Desktop (RDP)

Full Admin/Dedicated Access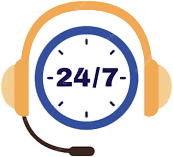 Confused Which Plan to Buy?
NVMe Solid State Drive
All These plan have NVMe Solid State Drive to ensure fastest I/O and processing power. Best in the market!
Full-Duplex Network
Feel the power of full-duplex data transmission, sending and receiving data simulteneously! Low latency network.
Industry Best Latest Servers
Sourced hardware from SuperMicro, Dell & HPE. Newer Generation CPU for better processing power.
Our Features
Our Cheap Windows VPS RDP Featured:

Lightning-fast connection
Up to 10Gbps or 10000 Mbps with our 10Gbps Windows VPS plan. 10Gbps network available with 4/6/8/16 GB Windows VPS plans. Download your desired software or file in a blink of an eye. Your desired content is just a click away.

Highly Optimized Network
Our 10Gbps Windows VPS is connected with a highly optimized network. Enjoy low latency from anywhere in the world. A faster network speed means improved performance, allowing you to handle more concurrent connections and complete tasks more quickly.

Full Admin Access
Full admin access available for all our 10Gbps Remote Desktop. You are the admin of the RDP. Buy our 10Gbps USA Admin RDP / UK Admin RDP and feel free to install any software that does not violate the TOS (Terms of Service).

Improved Security
Our 10Gbps Windows RDP Server is highly secure as you are the only user of it. You can change the password or security and privacy settings according to your choice/needs. Our advanced firewalls and intrusion detection systems provide better protection of you valuable data.

User-friendly Control Panel
User friendly control panel (Client panel) with all 10Gbps RDP plans. Perform different tasks like start/stop/restart or even password change from your client panel. VNC access is also available on demand. Buy Windows VPS with advanced control panel.
Business Solutions
Overall, a 10Gbps Windows VPS can provide a significant performance boost and improved reliability, making it a great option for businesses that require high-speed, scalable, and secure hosting solutions.
Why you need a windows VPS?
Purpose of using Windows RDP/Admin RDP
Browsing
Many of our users use Windows RDP VPS server for browsing banned websites or shopping sites.
Downloading large files
Our cheap Windows VPS hosting can be used for downloading large files such as a backup file into your device.
SEO Tools
You can use our Windows Admin VPS to run SEO Tools, i.e., ScrapeBox, SEO Power Suite, Ahrefs etc
Extracting Email Box
Many of our users using Extract Any Mail Pro software to extract email box without interruption inside Windows Cheap RDP
Email Verification
Email Verification Tools takes a very long time to complete verification task. You can use Valid Email Verifier software inside our Admin Windows RDP.
File Sharing
You can easily transfer or sync files between your devices (as well as mobile) and the Windows VPS server using SMB.
How can we help you?
Here are some most common questions we get from our customers. Hence we elaborated our FAQ to ensure you find answers as quickly as possible.
Still can't find what you're looking for?
What is 10Gbps Windows RDP?
10Gbps RDP is a Windows VPS where the server is connected to 10Gbps network port. Thus, you get higher internet/network speed than the general RDP plans.
Is 10Gbps the processing speed of the RDP?
10Gbps is the network speed, not the processing speed. Buy RDP with 10Gbps port to get 5000-6000 Mbps or 5-6 Gbps seems on average and up to 8000-9000 Mbps or 8-9 Gbps in perfect conditions.
Will I get 10 Gbps speed on all sites all the time?
It will depend on which websites you use. The speed depends on both the website's server and Windows VPS capability. If the website hosting server is not capable of providing that speed, then you will not get it.
Is 10Gbps plan has RDP full admin access?
Yes, 10Gbps Windows RDP Server is an Admin RDP. You get full admin access RDP with 10Gbps Windows RDP plans.
Can 10Gbps Windows RDP be accessible from a Mac or Chromebook or Linux PC?
Yes, you can access the 10Gbps Windows admin RDP from any device that is connected to the internet and has a graphical user interface. A "Remote Desktop Connection" application is required for accessing the 10Gbps Windows RDP. The Remote Desktop Connection application is either be found on the device or can be downloaded from the internet. So you can easily use apple remote desktop and microsoft remote desktop on Mac OS and Windows OS respectively.
What's included with my 10Gbps Windows RDP?
You will receive KVM based Virtual Private Server (VPS) information (IP address, Username and password) that runs the Windows OS with virtual RAM, Processor and SSD Drive. This Remote Desktop server will have high-speed internet connection.
Is my Remote Desktop ready-to-use?
Yes, we provide ready Remote Desktop which connects using Remote Desktop Connection app (which is available on your physical computer). You can also install and use any RDP app on your phone, tablet, laptop, or even on Mac OS.
Can I upgrade my 10Gbps Admin RDP and will it affect my files or data?
You, can upgrade your 10 Gbps Windows RDP. If you are using Windows VPS 4gb ram, then you can upgrade to higher plans like 6GB or 8GB or 16GB VPS / RDP. You can do the upgrade without losing your saved data or files. Sometimes migration of the RDP server may cause IP changes.
Can I order additional IP with the 10Gbps RDP? What is the cost?
Yes, you can purchase an additional IP with the 10Gbps Windows VPS / RDP. The cost for the additional IP is 3 USD/IP. Buy windows RDP server and get a free IP with each plan.
Can I get 10Gbps Linux VPS?
Currently 10Gbps is available for Windows RDP only. If you want to get 10Gbps connectivity with Linux VPS, please contact our support. We have cheap Linux NVMe VPS.
Can I install bulk email sender software in RDP?
Of course, you are free to install any bulk email sender application inside RDP. Any mail sender will work and you must have to configure SMTP well. Let us know if you face any problem configuring, we will help.
Can I run automated bot or script inside RDP?
Yes, you can. You are the administrator and you can install any program/script inside RDP. You can run that simultaneously without any performance problem. In most cased 4GB RDP is the best.
What kind of software is prohibited in the 10 Gbps Windows RDP VPS?
As 10Gbps Remote Desktop is an Admin RDP, you can free to install any software. But software that are used for performing illegal tasks like hacking or cracking or scanning networks are strictly prohibited. Storing virus or Trojan or phishing tools are also prohibited in the 10Gbps Windows server.
Can I get data backup service in the 10Gbps Windows RDP and what is the cost?
Yes, you can subscribe for the daily data backup service if buy admin RDP 10Gbps plan. The price for the daily data backup service will depend on the plan you are currently on, like 4 GB or 6 GB or 8 GB or 16 GB Windows RDP VPS and the billing cycle.
How much bandwidth is allocated per month in 10 Gbps plans?
The allocated bandwidth depends on the plan you choose. For 4GB/6GB, it is 3TB. For 8GB and 16GB, it is 5 B.